News
Posted by Michele Taylor on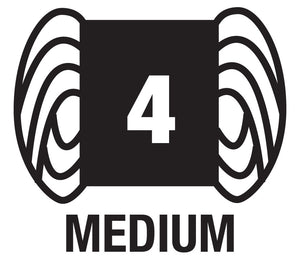 At Knit & Yarn, we are educating our customers about this new system, as it is integrated internationally and used with our favourite brands. 
Our website is transitioning to use this system too.
Posted by Michele Taylor on
When you first start to knit or crochet you can come across many unfamiliar terms. One of the most confusing can be "ply" or "weight". These terms both refer to the thickness of your yarn strand. Traditionally ply described the number of threads used to make up the yarn strand. So if you unwound the end of a 4 ply strand you would have 4 threads, and there would be 8 threads in and 8 ply yarn. Ply is a term used often in NZ and Australia. This is where weight comes in. Modern manufacturing processes permit yarn to be...
Posted by Michele Taylor on
As well as the many materials knitting needles might be made of, there are also many other factors you can consider when choosing which needles to use.  Straight needles are the ones you see most often. These are perfect for most pieces, but once you have a large number of stitches or you are working a circular piece, you will be wanting a different needle. Circular needles can be used instead of straight needles if your piece has a large number of stitches. Simply use each end as if it is a separate needle, and your work falls along the...
Posted by Michele Taylor on
                                                                               Any knitted item has many qualities that contribute to its finish- the quality of the yarn and type of fibre give texture and drape or elasticity, knitters skill gives dimension and definition, but it can be easy to ignore tension (after all, knitting those 10cm squares can be a pain when you're impatient to get started), and needle type.   There...
Posted by Michele Taylor on
Heirloom Cotton is ideal for knitting in summer. It drapes beautifully, and feels cool, and soft too. Some of the colours are organic, making them perfect to use for babies.  Both 4ply and 8ply are in stock. The lovely properties of cotton make it suitable for use with any pattern not requiring elasticity, eg. Blankets or dresses are perfect.  Receive any Heirloom leaflet pattern free with purchase of this yarn. (Just leave a note at checkout). 100% cotton, hand washable, Australia made.  
---